2010 New Year is coming, have you plan to visit any countries or cities for this big celebration ?
So, a good place to stay & to have a sweet dream is very important. Comfortable, Clean, Security of the accommodation are so important for us. If you have a bad accommodation, your journey can say almost spoiled.
If you haven't any backpack experience or this is your first time to travel, you will probably found that many hostels or hotels are very expensive, at least 20-30% of your total budget. So in order to save some money, you might be shorten your trip.
And, what our today purpose is to show you that, you can easily get very cheap and good place to stay. And we guarantee that after you read it, you might even extend your trip for another day or two. 😉
| | |
| --- | --- |
| Edinburgh | USD$8 (~RM28) |
| New York | USD$9 (~RM32) |
| Rome | USD$10 (~RM35) |
| Amsterdam | USD$12 (~RM42) |
| Auckland | USD$13 (~RM46) |
| Moscow | USD$13 (~RM46) |
| Tokyo | USD$13 (~RM46) |
| New Orleans | USD$16 (~RM56) |
| Athens | USD$17 (~RM60) |
| Jakarta | USD$17 (~RM60) |
| Melbourne | USD$19 (~RM67) |
To book your accommodation for your New Year trip now here:

If you couldn't found what you needs from the HostelWorld, you would like to recommend you another 2 well known hotels & hostels booking system, and we are sure that you must able to find the one which best to suit your needs.
HotelClub offers you up to 60% discount on 60,000 hotels worldwide, while HotelsCombined can let your search over 30 sites on accommodation.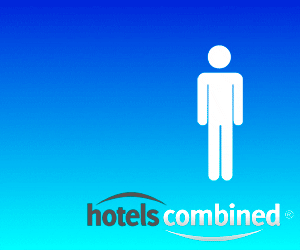 Finally, we wish you have a happy and wonderful journey in this holiday. 😉