Free Oracle E-Business Suite Automation Kit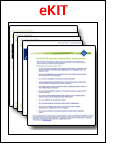 Automate Oracle, save two hours/person/day.
Managing and monitoring processes that span both Oracle and non-Oracle applications often result in delays for the business and headaches for the people responsible for managing those applications.
This eKit is designed for organizations struggling with manual processes when trying to automate Oracle or don't know what approach to take.
Today's Top Picks for Our Readers: